On this day (that is, December 2) in 1983, MTV aired the full version of Michael Jackson's Thriller for the first time.
If you recall, this music video took the world by storm for many reasons – first, it was a great song and very easy to like. It peaked at number 4 in the Billboard top 100 in 1984, and revisited Billboard's charts in 2009 following his death.
What was unique about the music video was it's length – it ran for 13 mins and 42 seconds and was more like a mini movie than a music video. But it was done so well that you didn't mind watching the whole thing. If you prefer just the song only, it starts at 4 mins 13 seconds into it 🙂
At the very beginning is the following disclaimer:
(screengrab source: youtube.com)
Interesting but remember see the content of the movie errrrr music video? It's heavily themed on werewolves and zombies, and at the time MJ was a Jehovah's Witness.
Some other interesting trivia:
* At the height of the song's popularity, MTV would run the full 14-minute Thriller video twice an hour.
* The "Thriller" album has sold more than 104 million copies
* The YouTube has had more than 200 million views
* The song Thriller was originally titled Starlight (Phew for that!).
* The 1988 movie Return of the Living Dead Part II features a zombie dressed as Michael Jackson.
* Jackson's girlfriend in the video, Ola Ray, was Playboy magazine's Miss June in 1980. She also appear in Cheers and Beverly Hills Cop II
Here is the full 14 minute version. Enjoy!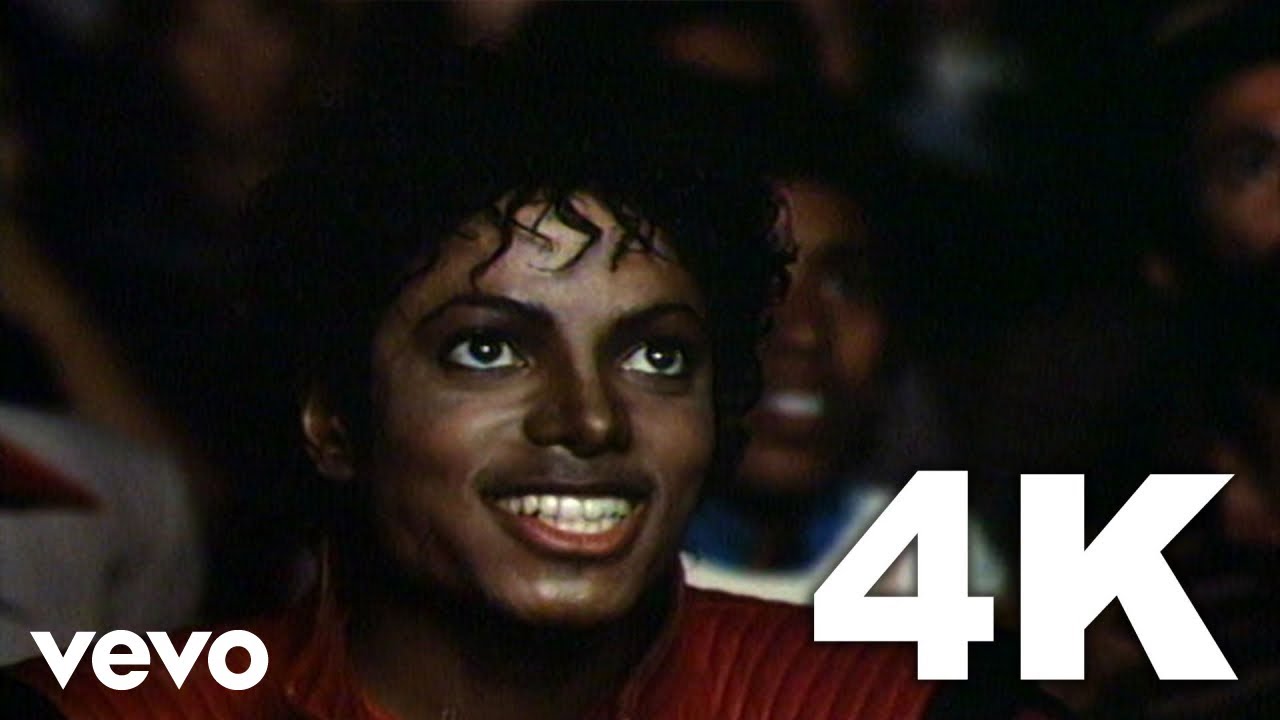 What do you think of the song?> If you grew up in the 80's , did you like it as much as everyone else? Leave a comment below.